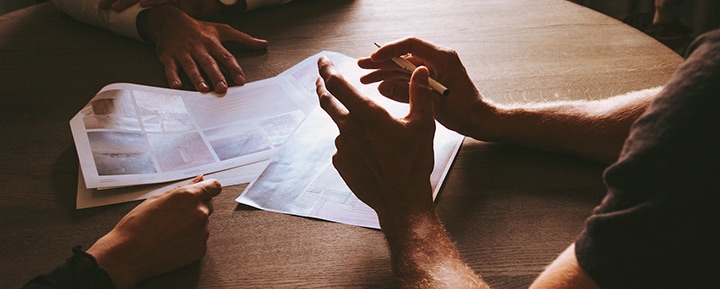 Here at Scott Campbell Dodge, we understand that the unexpected can sometimes happen at the most inopportune of times. Instead of kicking you when you're down, we are here to try and help you get you back on your feet. For a lot of people, that help often includes getting an affordable vehicle so that you can complete daily tasks, like having reliable transportation for work, picking up the kids from school and running errands. If you're wondering how you can possibly get an affordable car loan with bad or no credit, trust our team at Scott Campbell Dodge to walk you through the process and get you the car loan that you need. We have a long history of helping the people of North Battleford and across Central Saskatchewan drive away happy in a vehicle that works for their lifestyle and budget. Let's take a look at what you can expect when you work with the Scott Campbell Dodge Financing Team on securing a car loan.

Know Your Credit Score
The first step to securing your car loan is to find out your credit score. A credit score is a number between 300 and 900 that gives banks and lenders an idea of how likely you are to pay back a loan in full, and helps them determine how much money they are willing to lend you. Knowing your credit score is important because it gives you a realistic idea of what your car-buying budget will be. With apps like Credit Karma that offer Canadians easy access to their credit scores (without lowering your rating), it's never been simpler to find out your credit score and start shopping for a new vehicle!
If you have a bad credit score, or no credit at all, Scott Campbell Dodge has options for you. We offer special options for students who are just starting to build their credit and bad credit financing for those with a poor credit score. We believe that what happened in your past shouldn't be a life sentence, so our Bad Credit Financing Department is here to walk you through your options so that you can start fresh.
Fact: making regular payments on a small and affordable car loan is an excellent way to start building your credit.
Armed with your credit score and your budget, your next step will be to start browsing! Scott Campbell Dodge stocks a huge variety of cars, trucks and SUVs that cater to a wide range of price points. Our expert team will find you a trustworthy vehicle that works for your needs and budget. We will make sure that your payment plan is realistic, and guarantee that we can find you a dependable vehicle that you love. Ready to get behind the driver's seat of a quality and affordable vehicle? Start your application online now, or call to speak with one of our financial experts about how to move forward with your car loan process!
Scott Campbell Dodge is on Your Side
Our Scott Campbell Dodge finance and sales teams will be by your side every step of the way. We want to see you get approved for a car loan that you deserve, so that you can drive away happy in a great Jeep, Dodge or Ram vehicle from Scott Campbell Dodge. Come visit us at our North Battleford dealership today to speak with one of our Finance Specialists about your credit, loan and car-buying options!