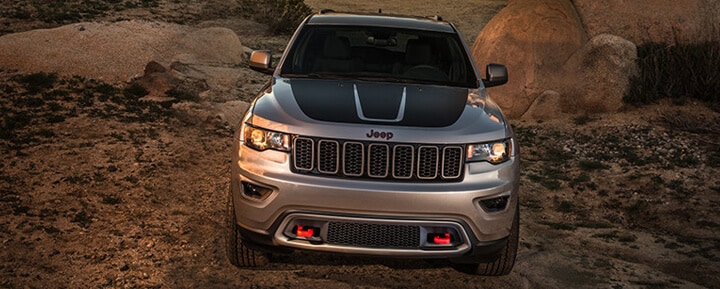 For the North Battleford family that can't get enough of the outdoors, nothing does the job quite like a Jeep. Whether you're headed up to Jackfish Lake or you're taking the kids to Blue Mountain Adventure Park, when you're in a Jeep, the journey is just as fun as the destination. Both the family-favourite Cherokee and the adventure-loving Wrangler can be packed to the brim with camping equipment -- plus each model can be equipped with tow packages to make bringing along the boat or trailer easy!
What makes Jeep even more awesome? How about the fact that right now you can save a whopping 15% off MSRP on Cherokees and Grand Cherokees or as much as $3000 off 2019 Wrangler sport models. Plus, at Scott Campbell Dodge, we drop our prices even lower to make sure our customers get the best deals on Chrysler, Dodge and Jeep in Saskatchewan.
Celebrate Jeep Life
We get it -- driving a Jeep is a big deal. When you wear the trail-rated badge, it's hard not to look down on inferior SUVs as you pass them by. Not to mention, is there any better way to welcome summer than by switching to your soft top? Though Cherokee and Grand Cherokee may look more refined than their Wrangler cousin, they still boast off-roading guts that will put most "AWD" vehicles on the market to shame. That means no matter which Jeep model you choose, you'll get to experience a whole new level of freedom.
Want to hang out with other Jeepers? Meet the folks you wave to at local Jeep events held all over the province. Off-roaders of all makes join together on Facebook groups like Saskatchewan Off-Road Vehicle Association, where 4x4 enthusiasts can swap info on the best local trails along with safe practises and environmental responsibility.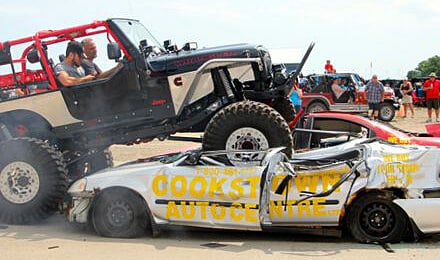 Looking for something just for Jeeps? Jeep Saskatchewan and 306 Jeep Club are two different groups that arrange Jeep-only meetups -- plus they're excellent resources to find a pal or two to take on the trails (or learn the basics from, depending on your skill level.) You can also regularly check in with us at Scott Campbell Dodge to find out about events that are happening right in the North Battleford Area.
On a grander scale, Jeep peeps all over the nation come together each May for the official #gotoplessday -- a day where all Wrangler drivers are dared to put the top down even if temperatures are still a bit frigid. If you want to be part of the biggest Jeep event in Canada, make the trek over to Thornton, Ontario on August 10th for a day filled with food, fun and so many Jeeps. The entry fees for The Canada Jeep Show is $20 per Jeep and with all proceeds going to The Hospital for Sick Children, participants get to support an awesome cause while having a blast!
All the Jeep You Need at Scott Campbell Dodge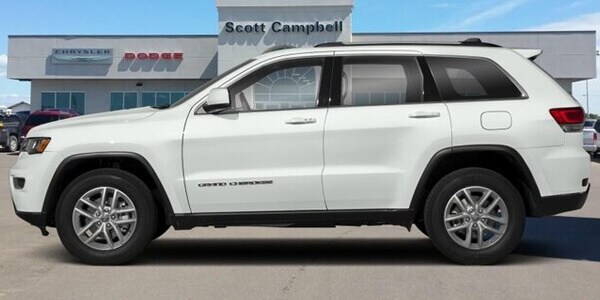 Find the perfect Jeep now at Scott Campbell Dodge, where prices on these incredible SUVs are at their lowest as we wait for the 2020 models to arrive. Save big on select 2019 Grand Cherokee Altitude units with discounts over $8000 or upgrade to a Grand Cherokee Summit (complete with features you'll love like an Ultra Premium Harmon Kardon Audio System, heated and cooled seats, 4G Wi-Fi and smart driver assistance technology) and knock off more than $10,000 from the purchase price!
You'll also find deals on Compass and Wrangler throughout our lineup along with the eagerly anticipated Gladiator. This mid-size pickup delivers all the off-roading capabilities of a traditional Wrangler with the versatility of a truck designed in the style of the original 1960s' model that took the continent by storm.

Still have questions about the exciting Jeep lineup? Our team here at Scott Campbell Dodge would be happy to fill you in on all of the extra specs and facts about these cutting-edge SUVs and we'll even get you out on the road so you can feel the Jeep difference for yourself. Reach out to us today to begin the journey of a lifetime and learn why Jeep drivers have more fun.