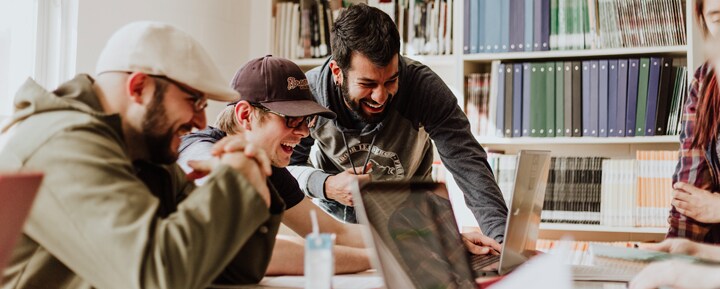 We get it - life happens! Whether you had an injury, a major life change, lost a job or simply forgot to pay a cell phone bill many years ago, bad credit shouldn't be a life sentence. That's why at Scott Campbell Dodge our finance experts are committed to helping you secure the vehicle you need with a payment plan that you can afford.
How Does my Credit Score Impact my Loan Options?
Firstly, it's important to understand what a credit score is: your credit score is a number between 300 and 900 that lenders use to determine if you qualify for a loan, what amount they'll loan you and at what interest rate. Any number of things can affect your credit score negatively, including unpaid debts, overusing credit cards, your age, applying for loans or credit cards and identity theft. The lower your numerical credit rating (typically below 650), the more likely a lender will view you as a "risky" client, which means that you may have difficulty qualifying for a loan, may qualify for a smaller loan amount or that your interest payments might be higher. The higher your numerical score (typically above 650), the easier it is to secure the loan you're looking for at a lower interest rate.
Before we get started, it will be vital to find out your credit score. You can monitor your credit score easily through Credit Karma, which is a free service offered to Canadians that won't affect your credit score in any way. Once you are armed with your credit score, it's time to let Scott Campbell Dodge help you get the vehicle and loan that you need!
Will I be Able to Drive Away With a Vehicle and Car Loan?
With Scott Campbell Dodge, the answer is yes! We have an understanding team of financial specialists with many years of experience helping people across The Battlefords find vehicles and loans that work for them. We know that sometimes you need help with a fresh start - you can't get out of debt if you aren't making money, and you can't make money if you don't have a reliable set of wheels to get to the job site. When you sit down with our financial team, they'll look over your credit score and get you the best loan, interest rate and repayment plan possible. Once we've built a realistic budget together, it's time to start shopping for a great vehicle that fits within that budget. Our sales team will ensure that no hidden surprises or fees drive your payments up after the paperwork is signed, so that you leave feeling confident about your payment schedule. And with hundreds of fantastic Jeep, Dodge, Chrysler and RAM vehicles on the lot, you can trust that you'll drive away in a car, truck or SUV that you love.
Can My Credit Get Better?
Again, with Scott Campbell Dodge, it absolutely can! It sounds counterintuitive, but one of the best ways to start rebuilding your credit score is to be approved for a loan that you can make regular payments on. Some lenders will give you similar advice, but then stick you with a repayment schedule that you can't keep up with, which only lands you back in the same position. Our finance experts will not only help you secure a car loan as an initial step, but also make sure that your payment plan is realistic and affordable so that you can begin to rebuild your credit.
Getting a great vehicle and an affordable car loan with bad, or even no, credit is completely possible with Scott Campbell Dodge! We've helped thousands of people across Central Saskatchewan secure the car loans they need in order to drive away in the car, truck or SUV they want. Browse our huge inventory of Jeep, Dodge, Chrysler and RAM vehicles with confidence knowing that the finance team here at Scott Campbell Dodge will make sure that a quality vehicle is within your reach. Call us today to schedule an appointment with one of our experts to discuss your options!