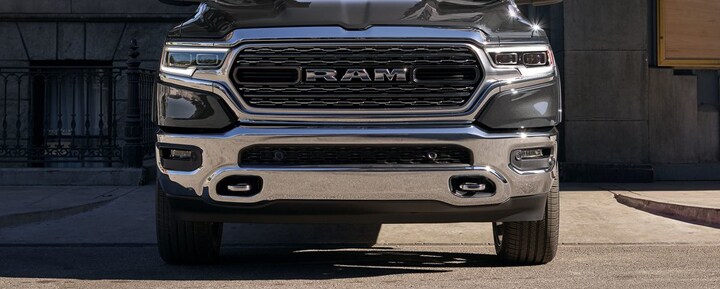 After being named Motortrend's Truck of the Year in 2019 and 2020, it's no wonder that more North Americans are choosing RAM as their pickup truck of choice than ever before! As long time members of the North Battleford community, we understand that you need a truck that can handle life in Saskatchewan, from dusty farming roads to ice-covered highways and everything in between. With three primary models to choose from, RAM 1500, 2500 and 3500, impressive off-roading capabilities, a comfortable and responsive ride, luxurious interior features and best-in-class towing power, there is a RAM truck for every need and budget here at Scott Campbell Dodge!
"The choices of drivetrains and equipment make it easy to find a version suited to weekend household chores, off-road fun, or serious towing and hauling. The Ram 1500 isn't just a great truck, it's a great vehicle."
- Car and Driver
Whether you're in the market for a light, medium or heavy-duty pickup, you have plenty of options with a RAM truck. In the light pickup category, RAM 1500 packs an impressive punch with a towing capacity up to 12,750 lb, max payload up to 2,300 lb and up to 53.7 cu-ft truck bed. You'll have the power and cargo space you need to get any job done, whether you're headed to the construction site during your daily grind or headed into the bush for some goose hunting on the weekend.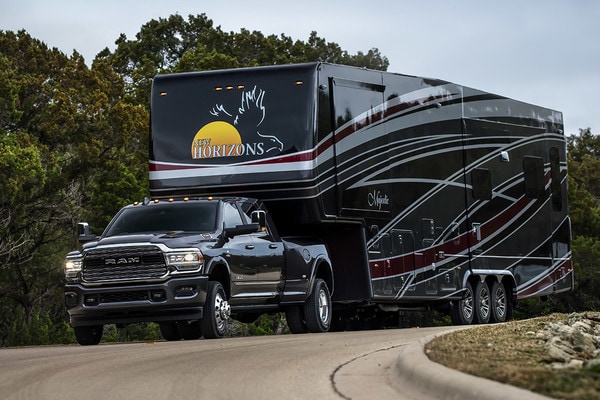 For heavy-duty towing power, RAM 2500 and RAM 3500 can't be beat. 2020 RAM 3500 boasts a whopping 35,100 lb towing capability (yes, you read that right!) and 1000 lb-ft diesel torque. We know how much folks from The Battlefords, Meadow Lake and Saskatoon love to explore our fine province of Saskatchewan, and with this much power you can haul just about any RV out there. With great power comes great responsibility, which is why RAM 1500, 2500 and 3500 all come with standard top-rated driver-assist safety features, including advanced towing technology so that you can haul any load into the Saskatchewan wilderness with confidence.
"Inside, the 2020 Ram 1500 has supremely functional cubby stowage and cavernous passenger space. Higher trims add upscale materials and creature comforts that make the Ram feel more like a luxury vehicle than a pickup truck."
- Car and Driver
No matter how dirty your RAM gets on the outside, you'll always be travelling in comfort and style with RAM's intuitively laid out interior and luxurious tech and convenience features. RAM engineers thought of everything for the new decade, including background noise dampening technology for a whisper-quiet ride, the most spaciously designed cabin on the market and class-exclusive reclining rear seats. Wherever your adventures take you (even if it's simply cruising the streets of North Battleford trying to lull your baby to sleep!) your passengers will feel relaxed, comfortable and maybe even catch a few zzz's while you get to enjoy every kilometer of driving time. If it's a challenge to fully disconnect from work responsibilities, RAM is here to help you achieve that coveted work-life balance. New features such as a reconfigurable center console with hidden USB ports and dedicated laptop storage/workspace transform your truck into a mobile office, while advanced connectivity features help you stay connected no matter how remote your camping destination might be.
Dozens of brand new 2020 RAM 1500, 2500 and 3500 pickup trucks are arriving at Scott Campbell Dodge daily, and there are plenty of new and used 2019 RAM trucks still available at unbeatable prices! Whether you're driving to The Battlefords' steam plants during the week or to Kimball Lake for some boating on the weekend, once you get behind the wheel of a RAM truck you'll understand why these versatile pickups were named Truck of the Year for two years in a row. Give us a call to schedule a test drive at our North Battleford dealership today!